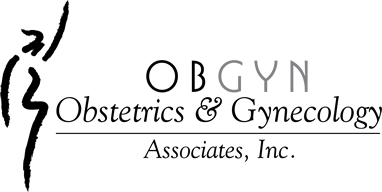 Fairfield, Ohio, May 7, 2019 – Obstetrics and Gynecology Associates, a women's health medical practice, announced that it will now offer research as a care option through a partnership with Elligo Health Research, which improves clinical trial access by engaging the 97 percent of physicians currently not offering clinical research to their patients.
Obstetrics and Gynecology Associates' expansion into clinical research will help the practice's patients benefit from treatments they might not otherwise have access to. Through the partnership, Elligo will provide the people, processes, and technology necessary for the practice to conduct trials in its office, effectively keeping patients closer to home and under the care of their trusted physician. The practice is currently conducting studies in uterine fibroids, endometriosis, and human papilloma virus (HPV).
"We are committed to serving a patient's needs for her entire life," said Dr. Kimberly Bonar, physician at Obstetrics and Gynecology Associates. "This partnership will help us fulfill that mission even when patients have diseases that are difficult to treat."
"It is always an honor to help medical practices like Obstetrics and Gynecology Associates become a Research Ready study site," said John Potthoff, Ph.D., CEO of Elligo Health Research. "Not only are we improving their patients' health directly, but their participation in clinical research studies helps contribute to the future of medicine as well."
About Obstetrics and Gynecology Associates
The physicians of Obstetrics & Gynecology Associates are partners in enhancing women's health. Since 1940, they have provided high quality, comprehensive healthcare to patients in a comfortable and caring environment. Their commitment to excellence is focused on the needs of each woman throughout all stages of life. For more information, visit www.cincyobgyn.com.
Contact Us For More Information:
By submitting information on this form, you are agreeing to the terms of our Privacy Policy. You have the right to unsubscribe from email communications at any time.