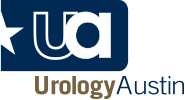 Austin, Texas, June 5, 2018 – Urology Austin, a urology practice with 18 offices in the Austin/Central Texas, area, has partnered with Elligo Health Research, which improves clinical trial access by engaging the 97 percent of physicians currently not offering clinical research to their patients, to offer clinical research as a care option to its patients. The partnership will allow Urology Austin to conduct clinical trials at its offices and thus provide alternative treatment options to patients who have exhausted conventional methods of care.
"We are dedicated to setting new standards in compassionate patient care," said Dr. Carl Bischoff, urologist at Urology Austin. "And Elligo is helping us further that mission by providing the infrastructure to bring innovative, clinical trial treatments to our patients."
Elligo's Goes Direct® approach makes conducting research studies easy for its physician partners. Not only does Elligo provide the necessary personnel, processes and technology to support a study, but it facilitates patient communication and takes care of many of the details, so physicians have time to focus on patient care.
"We are thrilled to welcome Urology Austin as one of our physician sites," said John Potthoff, Ph.D., CEO of Elligo Health Research. "They are helping their patients access novel treatments closer to home and under the care of their trusted physician, and contributing to the future of urology care as well."
About Urology Austin
Serving the greater Austin, Texas, area, Urology Austin seamlessly blends quality patient care with progressive thought and action, employing the latest technology and time-tested methods to help restore patient health while maintaining comfort and dignity. The region's most respected team of urologists performs both surgical and therapeutic urologic procedures to correct problems associated with the urinary tract in men and women (the bladder and kidneys) and the genital tract, reproductive system of men. Urology Austin employs 30 of the region's most respected and skilled urologists, including a radiation oncologist to treat bladder cancer, kidney cancer or prostate cancer. More information about Urology Austin is available at urologyaustin.com.
Contact Us For More Information:
By submitting information on this form, you are agreeing to the terms of our Privacy Policy. You have the right to unsubscribe from email communications at any time.