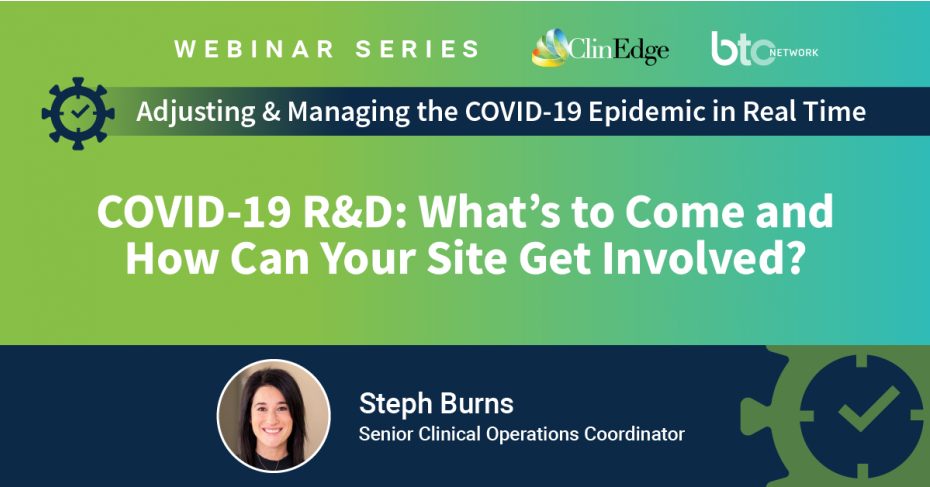 Date: Jul 9, 2020 12:00 PM EST
The COVID-19 pandemic has upheaved many aspects of our lives, and as a result the clinical trial industry has been thrust into a race to find a cure for this disruptive virus. In the last three months, we have seen an unprecedented amount of resources being poured into the pursuit of drugs that will help to treat and prevent COVID-19 in the future. In our upcoming webinar, we will be looking at the pipeline trends for the development of COVID-19 drugs, and how a site can potentially consider these trials as a feasible opportunity for the future. While these trials may present challenges, we will discuss how your site can adapt to conduct these trials and expand your pipeline for the second half of the year!
In this webinar, you will:
Learn the areas of focus for COVID-19 R&D
Examine what COVID-19 R&D will look like for the remainder of 2020, moving into 2021
Learn what is required at a site level to get involved in upcoming COVID-19 studies
Determine if COVID-19 studies could be a feasible option for your site
Presenter: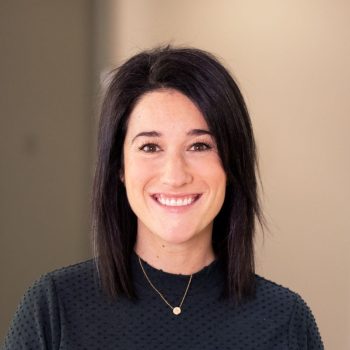 Steph Burns is a Senior Clinical Operations Coordinator who works directly with sites within the ClinEdge Network. She is responsible for ensuring pipeline generation for site clients as well as pursuing business development opportunities through our CRO and sponsor partners. Steph moved into the clinical trial industry several years ago after holding two prior positions as a practicing clinician within the Sports Medicine and Physical Therapy industries. She holds a Master's Degree in Athletic Training from the University of South Carolina as well as a Bachelor of Science in Athletic Training from West Chester University of Pennsylvania.