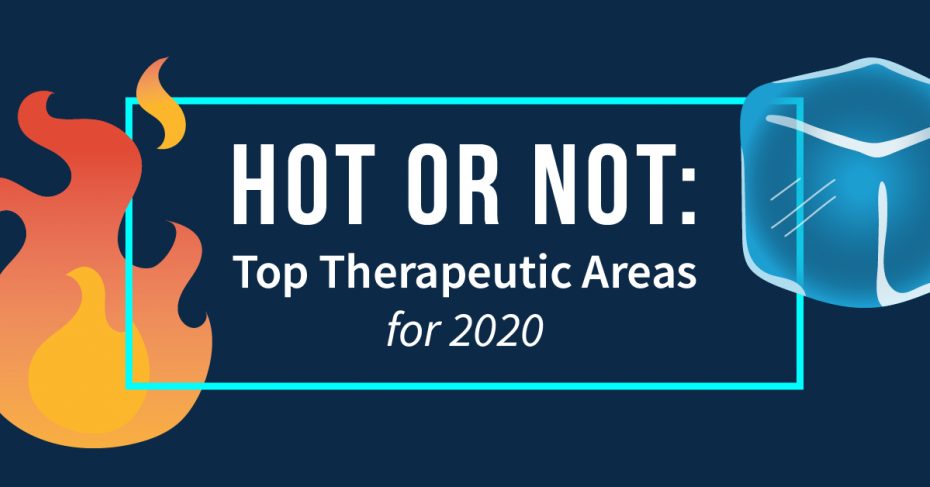 Securing new study opportunities for Clinical Research sites has become highly competitive, making site adaptability a key to success. Reviewing past data trends —and forecasting future trends— can be a great starting point to ensure your site is either already working in the top therapeutic areas, or is considering growth in areas that are continuing to see a high volume of studies. With this information at our fingertips, sites can make strategic decisions to break into new therapeutic areas based on last year's industry trends and what forecasting predicts will happen in the years to come.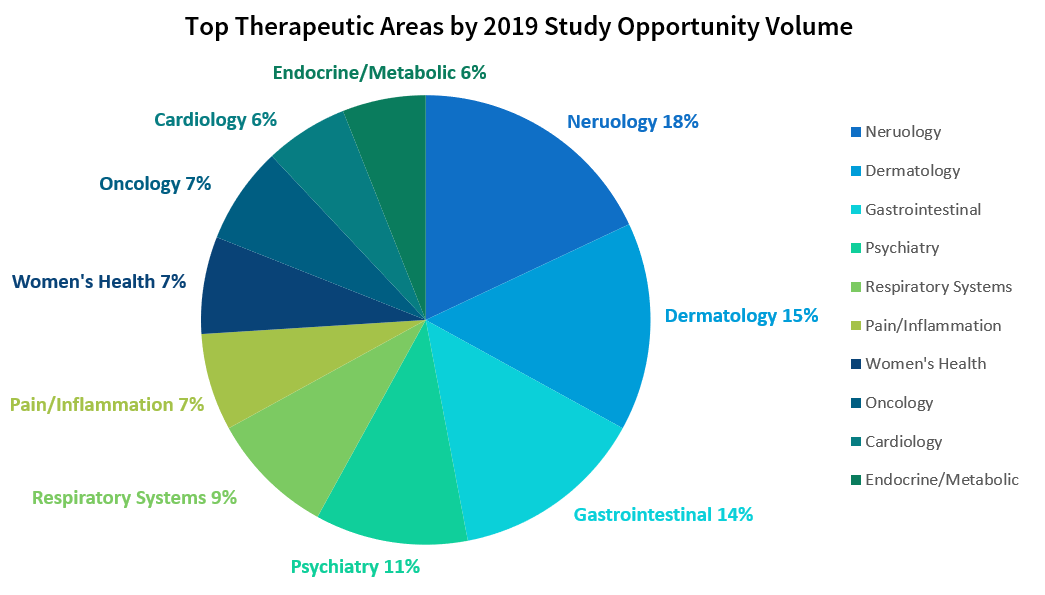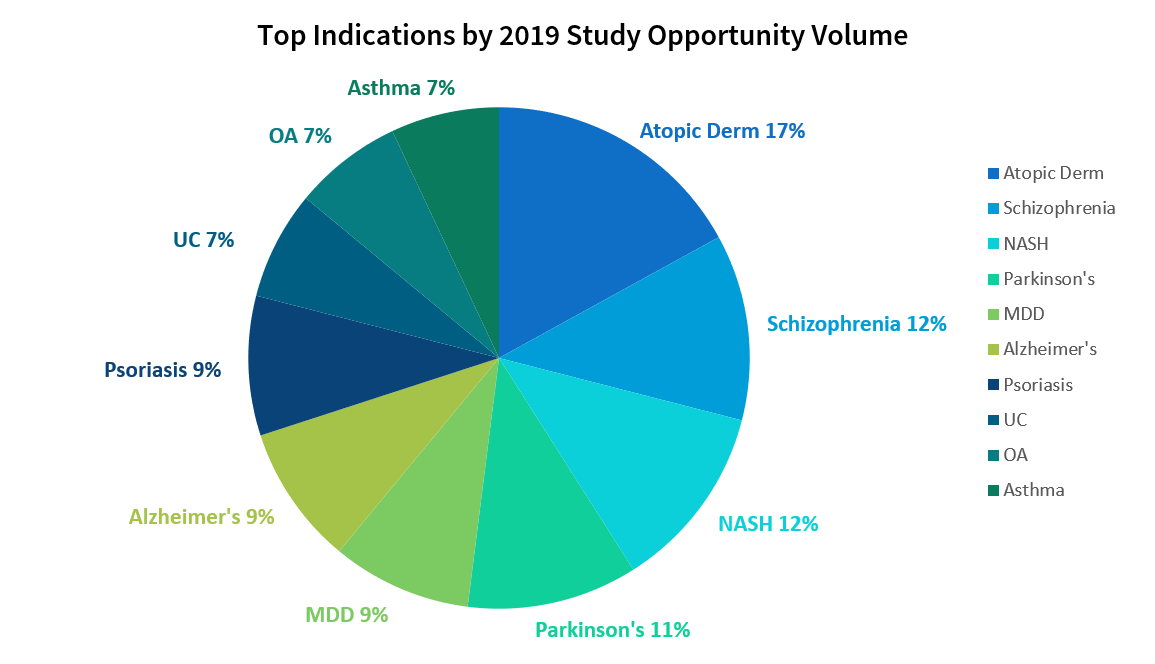 Data Trends Takeaways
Year in and year out we see the same R&D factors that generate the data in the graphs above. Currently, the major incentives that drive study volume and R&D funds within the pharmaceutical industry are:
No approved therapies (e.g. NASH)
Low standard of care (e.g. Alzheimer's)
Increased public health need or demand
New or recent drug approvals
Increased understanding of underlying causality of the indication (e.g. atopic dermatitis)
Utilizing Data Trends to Break into a New Therapeutic Area
If your site is considering breaking into a new Therapeutic Area based off the trends we noted above, you'll want to evaluate the following areas at your site;
Patient Database and Access → Determine where you will get your patients from
Investigator Access → Determine if you can utilize a current PI, or if you will need to bring on a specialist to conduct the trial successfully
Staff and Procedures → Learn what special equipment or staff experience certain Therapeutic Areas generally require
Know your Market → Evaluate your area for local competition and saturation within the Therapeutic Areas you are considering moving into
As your site considers ways to remain a competitive player in the ever-changing clinical trial industry, remember that adaptability will be key for any site's success in the coming years. Remain diligent in following industry trends so that your site will be proactively prepared for changes down the road. If and when the time comes to consider moving into a new Therapeutic Area, be strategic, and thoroughly vet your current resources to know where you may need to supplement additional support in order to be successful.