The Elligo Elite Learning Series
Insight and Innovation for All Clinical Research Partners
When you want expert insights on trending clinical research topics, attend the Elligo Elite Learning Series.
Each roundtable features top industry minds and pioneering leaders engaging in provocative, in-depth discussions on timely, complex issues from diversity and EHR data to the future of site-based research, clinical trial management, and more.
Watch Previous Roundtables
Missed the live event?
Catch up on the thought-provoking discussions now by watching the previous roundtables: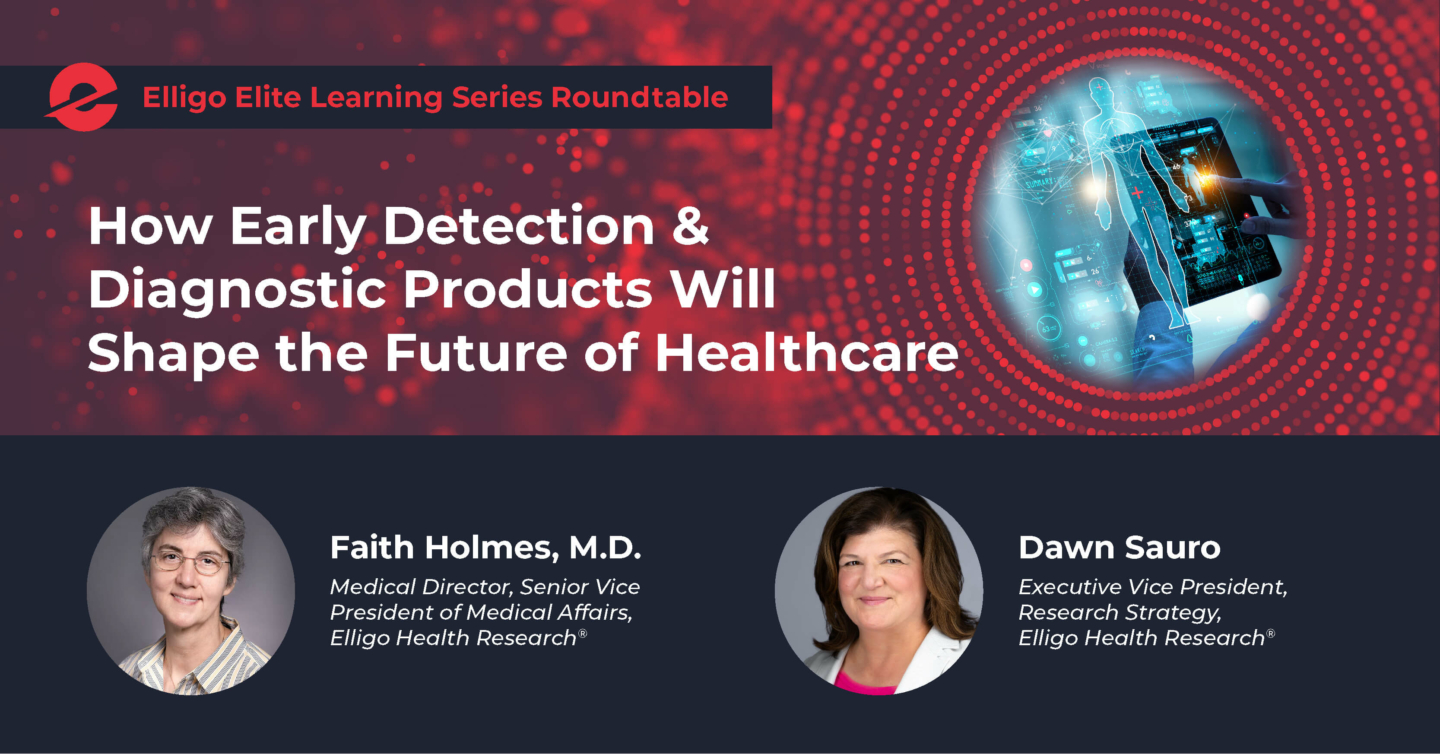 How Early Detection & Diagnostic Products Will Shape the Future of Healthcare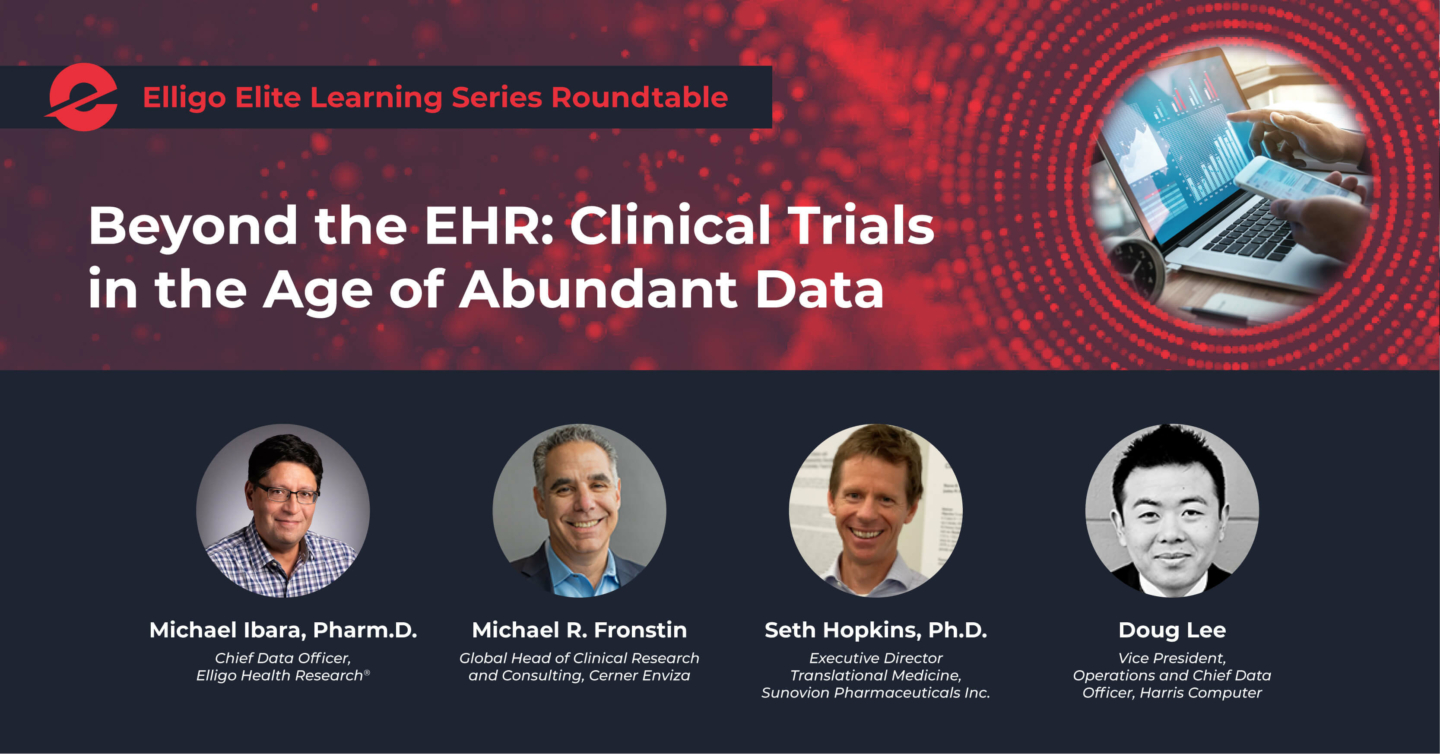 Beyond the EHR: Clinical Trials in the Age of Abundant Data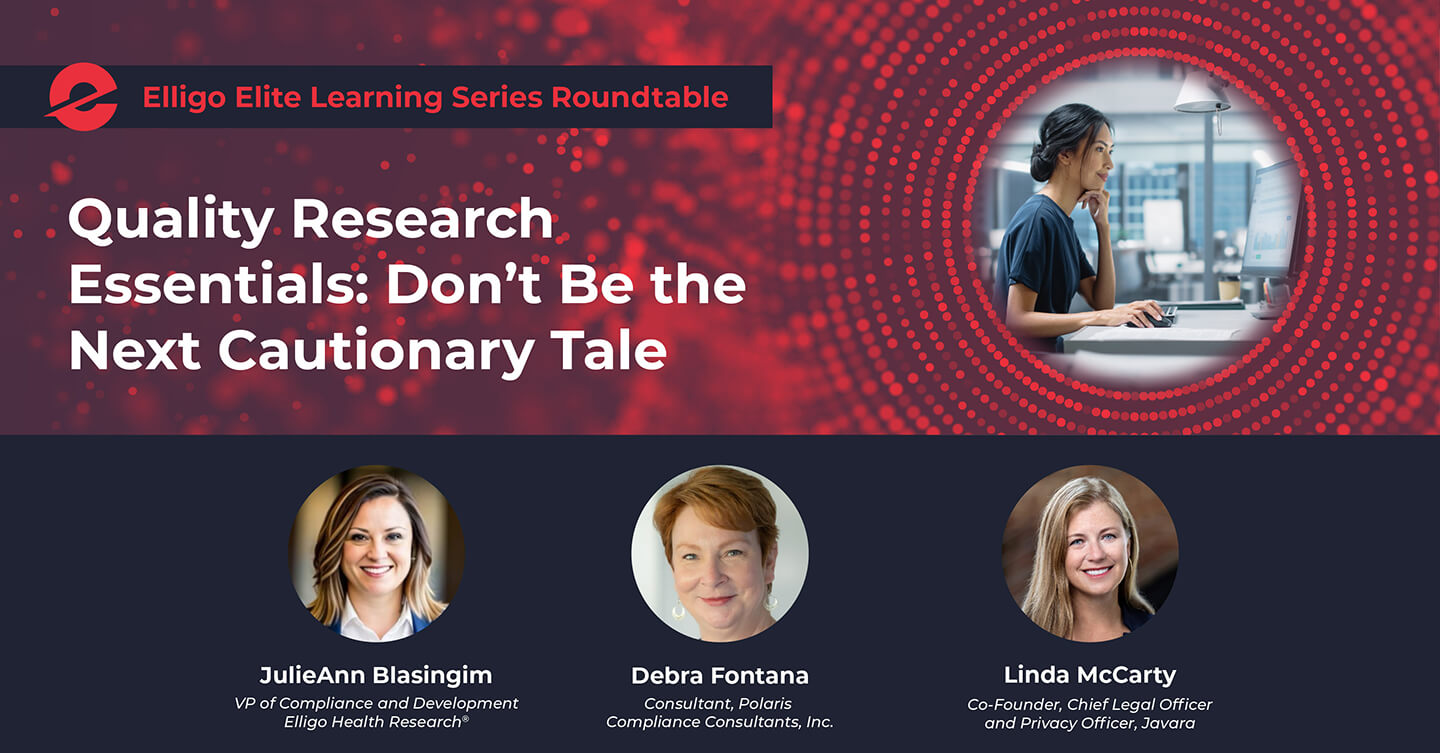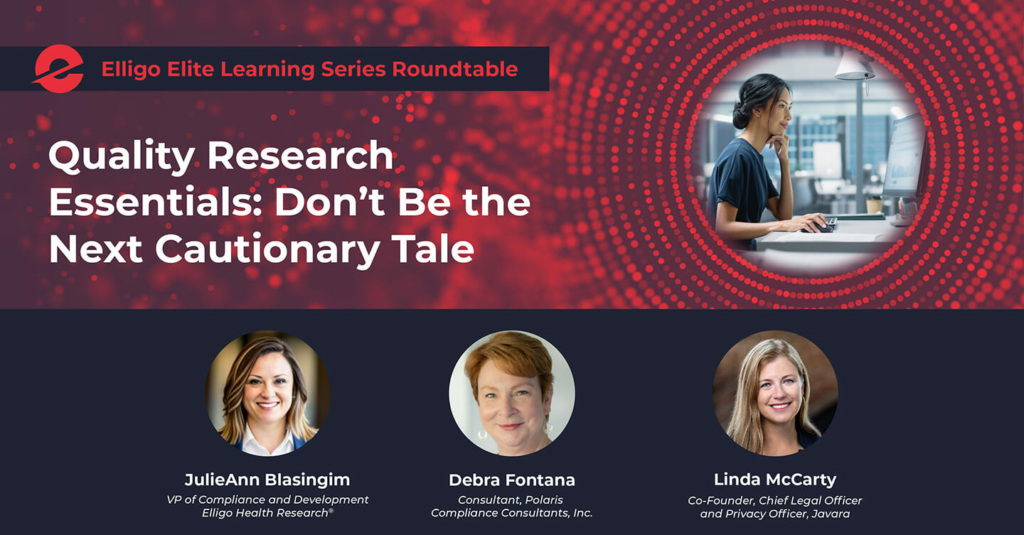 Quality Research Essentials: Don't Be the Next Cautionary Tale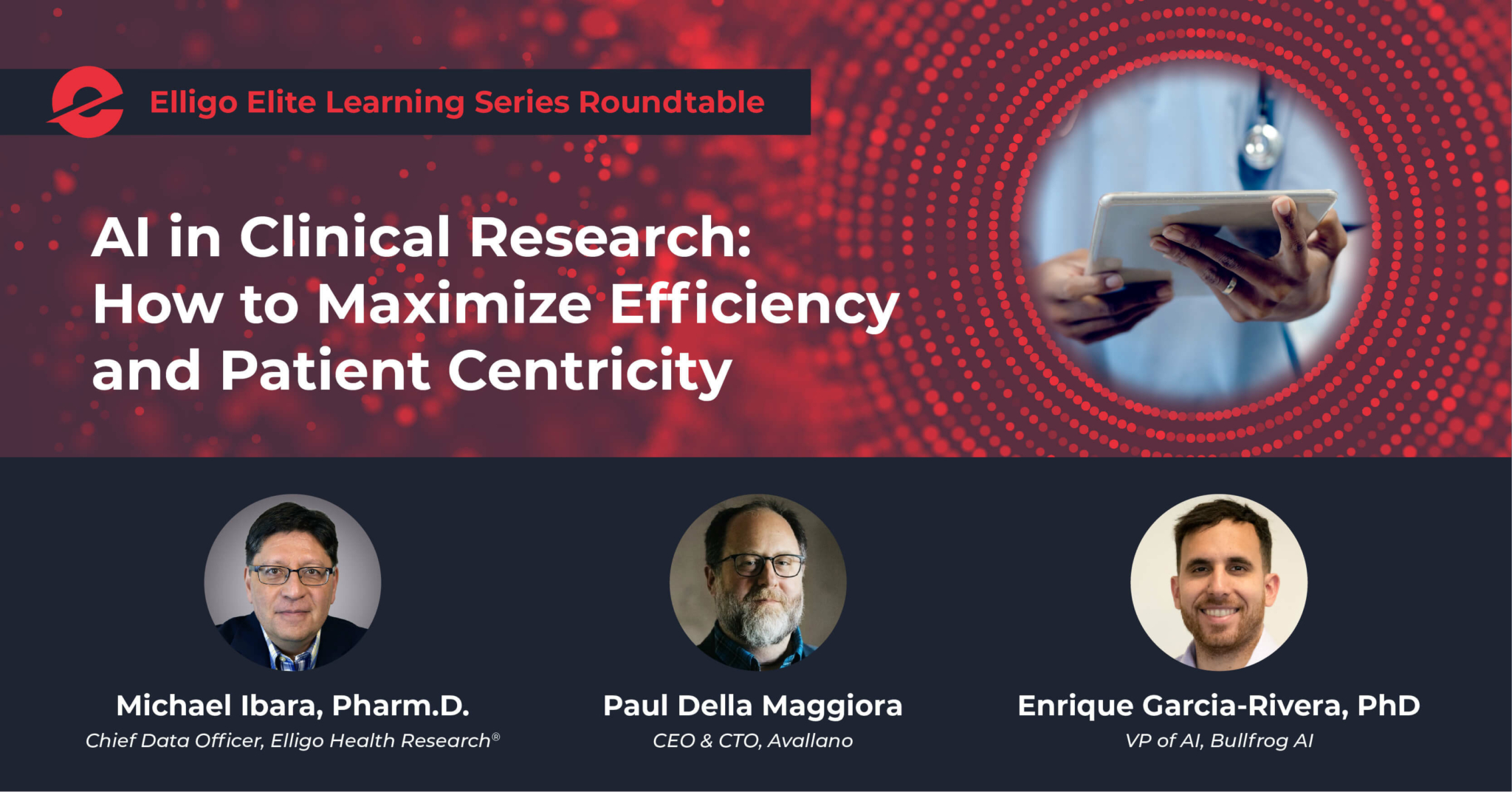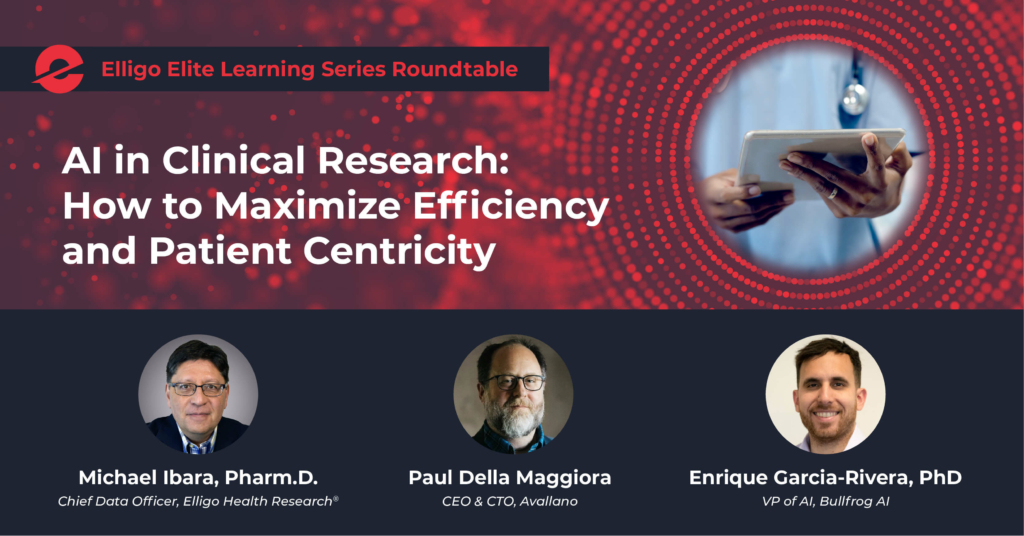 AI in Clinical
Research: How to Maximize Efficiency and Patient Centricity
Attend Upcoming Events
Join our upcoming Elligo Elite Learning Series roundtable discussions to learn from and connect with some of todays top minds in the clinical research industry:
Elligo Elite Learning Series Roundtable Six
Details coming soon!