Elligo Health Research's success and innovative Goes Direct® approach are made possible by the relationships and partnerships we pursue and maintain.
Get in touch if you or your company would like to join Elligo as we continue to contribute to the changing clinical research landscape.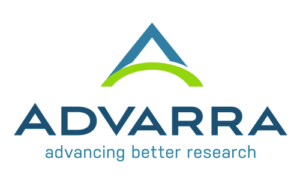 Advarra is a premier, full-service research compliance organization. Advarra leverages exceptional client service, innovative technology, enhanced regulatory expertise and global research compliance services to meet the increasingly complex needs associated with research.

Allscripts is a global leader in healthcare IT with more than 30 years of experience partnering with and connecting consumers, providers, payers and communities. Allscripts' solutions and services enable organizations worldwide—of all sizes—to change what's possible in healthcare. With Allscripts, healthcare organizations, clinicians and patients have the tools and expert partnership they need to improve outcomes—so, together, we can redefine what's possible.
Cerner Enviza's health technologies connect people and information systems at thousands of contracted provider facilities worldwide dedicated to creating smarter and better care for individuals and communities. Recognized globally for innovation, Cerner assists clinicians in making care decisions and assists organizations in managing the health of their populations. The company also offers an integrated clinical and financial system to help manage day-to-day revenue functions, as well as a wide range of services to support clinical, financial and operational needs, focused on people.
Elligo is proud to be one of three nominees for the Cerner's Innovation Award. This annual award recognizes an employer for innovative and cost-effective use of healthcare resources while prioritizing the employee healthcare experience and creating sustainable, high value programs. Elligo CEO John Potthoff explained "To be nominated for this award is a great reflection of Elligo's efforts as well as a reflection of the combined team's effort from Cerner and Elligo. By working together in a highly open, honest, and, collaborative environment, we have achieved great outcomes!"
Here is what Cerner had to say about the Elligo team:
Elligo sets the bar for innovation, collaboration, flexibility, and a sense of urgency to transform healthcare – all with the patient at the center. Since we announced our strategic collaboration, Elligo has helped us launch or further our Cerner Learning Health NetworkTM (LHN) members' clinical research trial capabilities and has brought $5M+ worth of potential revenue through funded studies to our members.

Florence Healthcare is the leading platform for electronic document workflow management in clinical research, considered the industry standard with more than 7,200 research sites in 26 countries, sponsors, and CROs collaborating on its network. Florence advances clinical trials through software for managing document and data flow between research sites and sponsors.

Greenleaf Health is a leading FDA regulatory consulting firm that provides strategic and technical guidance to pharmaceutical and medical device companies researching, developing and manufacturing innovative solutions to pressing global public health challenges.


Harris provides mission critical software solutions for the Public Sector, Healthcare, Utilities and Private Sector verticals throughout North America, Europe, Asia and Australia.  Harris' focus is on creating long-term relationships with its customers and ensuring that it meets the changing needs of its customers over time. Further information about Harris may be obtained from its website at www.harriscomputer.com.    

HealthiVibe offers an evidence-based process for companies to assess patient insights at every stage of the pharmaceutical project lifecycle: from clinical trial design through post-approval activities and research. Its focus on patient insights and communication helps biopharmaceutical companies capture the patient experience, improve trial outcomes and create more patient-centered programs.

PatientLink Enterprises is an innovative medical patient data collection and enrollment software development company. PatientLink works with many health care organizations, electronic health record vendors, universities and government agencies to collect and share important information between patients and their caregivers, enabling the best patient and provider experience in data sharing.

Peoples Rx has been the local favorite pharmacy and wellness headquarters in Austin for over 40 years. Our integrative approach to health and wellness starts with our knowledgeable and experienced pharmacists and wellness specialists, and our cutting-edge, holistic, and professional products. We also compound custom medications in our state-of-the-art lab to meet customers' specific needs. And because food is medicine too, our own in-house delis serve up scratch-made meals and snacks with the highest quality ingredients. With a mission to empower people to make educated health choices, several of our 170+ employees, including clinical nutritionists, herbalists, naturopaths, and homeopaths also offer their expertise through private consultations and educational events.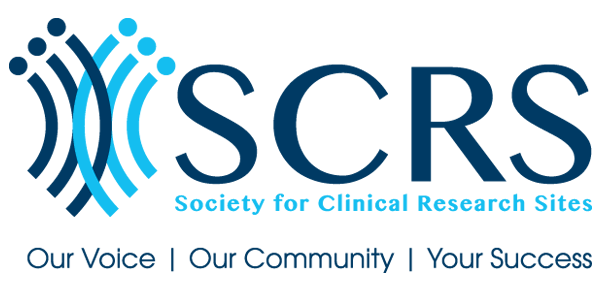 The Society for Clinical Research Sites' (SCRS) mission is to unify the voice of the global clinical research site community for site sustainability. The organization currently represents over 4,000 research sites in over 45 countries and is an active partner in industrywide initiatives and dialogues focused on improving the clinical research enterprise.

SubjectWell delivers a risk-free approach to clinical research recruitment where sites only pay for patients who randomize. It provides highly qualified referrals quickly with a unique approach that begins by reaching out to the general population and educating them on the benefits of clinical research.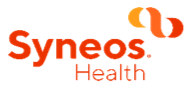 Syneos Health™ is a top three contract research organization (CRO) that combines comprehensive and integrated outsourcing solutions for both clinical development and commercialization. With world-renowned capabilities and today's most advanced science, business and data technologies, Syneos improves performance, reduces risk and expedites delivery of health care innovations to patients worldwide.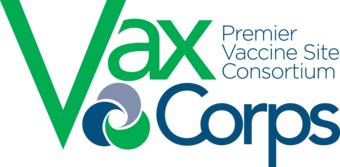 VaxCorps is a network of highly experienced, geographically diverse clinical research centers specializing in the conduct of vaccine trials in healthy adults, elderly, and pediatric populations. We are committed to excellence. As industry leaders we effectively meet and exceed enrollment goals and adjust to tight timelines. We have successfully conducted more than 1700+ Phase I – III vaccine clinical trials with the highest standards of research excellence. Our subject safety, data integrity, rapid startup, effective enrollment and retention have made our sites vaccine trial leaders.

VITech provides software product development and data engineering services to the healthcare industry. Since 2008, pioneering startups and industry leaders have used VITech's services to create world class healthcare technology solutions to improve lives of more than 60 million patients.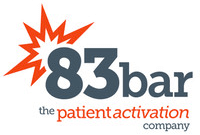 83bar is the No 1 patient activation company in the health care industry. Its concierge platform, a four-part system that connects patients in need with providers that care, helps move passive patients to active health care consumers.
Affiliations

Founding member.

Gold member.