Elligo Health Research's success and innovative Goes Direct® approach are made possible by the relationships and partnerships we pursue and maintain.
Get in touch if you or your company would like to join Elligo as we continue to contribute to the changing clinical research landscape.


Harris provides mission critical software solutions for the Public Sector, Healthcare, Utilities and Private Sector verticals throughout North America, Europe, Asia and Australia.  Harris' focus is on creating long-term relationships with its customers and ensuring that it meets the changing needs of its customers over time. Further information about Harris may be obtained from its website at www.harriscomputer.com.  

Peoples Rx has been the local favorite pharmacy and wellness headquarters in Austin for over 40 years. Our integrative approach to health and wellness starts with our knowledgeable and experienced pharmacists and wellness specialists, and our cutting-edge, holistic, and professional products. We also compound custom medications in our state-of-the-art lab to meet customers' specific needs. And because food is medicine too, our own in-house delis serve up scratch-made meals and snacks with the highest quality ingredients. With a mission to empower people to make educated health choices, several of our 170+ employees, including clinical nutritionists, herbalists, naturopaths, and homeopaths also offer their expertise through private consultations and educational events.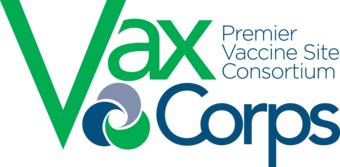 VaxCorps is a network of highly experienced, geographically diverse clinical research centers specializing in the conduct of vaccine trials in healthy adults, elderly, and pediatric populations. We are committed to excellence. As industry leaders we effectively meet and exceed enrollment goals and adjust to tight timelines. We have successfully conducted more than 1700+ Phase I – III vaccine clinical trials with the highest standards of research excellence. Our subject safety, data integrity, rapid startup, effective enrollment and retention have made our sites vaccine trial leaders.
Affiliations