Identify and Recruit Patients
The ePatientFinder® feature reduces study startup time by using electronic health records to fill studies with patients from Elligo's Research Ready network. The system uses a patent-pending process to identify patients and progress them through a configurable prescreening process.
Collect Standards-Based Study Data
The eDirectSource® feature improves data collection and quality by aligning with the healthcare workflow and collecting patient source data. Within this feature, patient source data collection requirements are aligned with CDISC standards, which facilitates data interoperability and ensures consistency across all healthcare partners and studies. As study coordinators and healthcare physicians record patient data, all necessary patient and financial tracking is automated.
Manage and Track Your Study
The StudyWatch feature is an all-inclusive, end-to-end study management dashboard that displays the tools you need to manage the overall study. From planning and preparation to performance and tracking, this feature establishes real-time transparency across the entire research spectrum — including study startup, study conduct, and issue management. A unique set of integrated analysis tools support the audit of key metrics and important performance indicators from your study. Data from real-world healthcare environments allow our dashboards to provide stakeholders with key insights to support study decisions.
Expedite Your Study Financials
The DirectPay feature automates financial tasks and reporting, providing transparency and improving compliance for clinical research. The system ties all financial transactions to source data and study milestones, allowing for real-time physician payment and patient stipend distribution. This feature provides transparency into all financial information relating to the study.
Prioritize Interoperability
IntElligo® Research Stack clinical technology prioritizes data interoperability by collecting trial information in CDISC CDASH standards, which facilitates integration with EDC systems and data warehouses using ODM interchange format.
Additionally, the system integrates with other key vendors including patient stipend and external recruitment systems. Automatically validating, monitoring and generating generic descriptive statistics of patient data provides study sponsors real-time transparency into the patient journey and allows them to make well-informed, proactive decisions.
Physicians
Easier oversight
Remote reviews
Reduced tracking
Easier access to data
Support for healthcare workflow
Faster payments
Sponsors
Improved visibility
Remote monitoring
Transparency to real-time patient journey
Interoperability
Patient centricity
PI satisfaction
Elligo
Quality oversight
Efficient study conduct
Real-time transparency
Paperless study conduct
Automated study administration processes
Notes From Our Network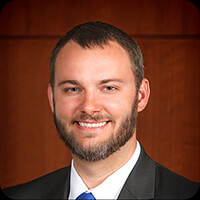 "Endometriosis is routinely a hard disease to treat. Incorporating research into our practice gives us the ability to serve patients who are not seeing the results they want with existing medications or current treatment options."