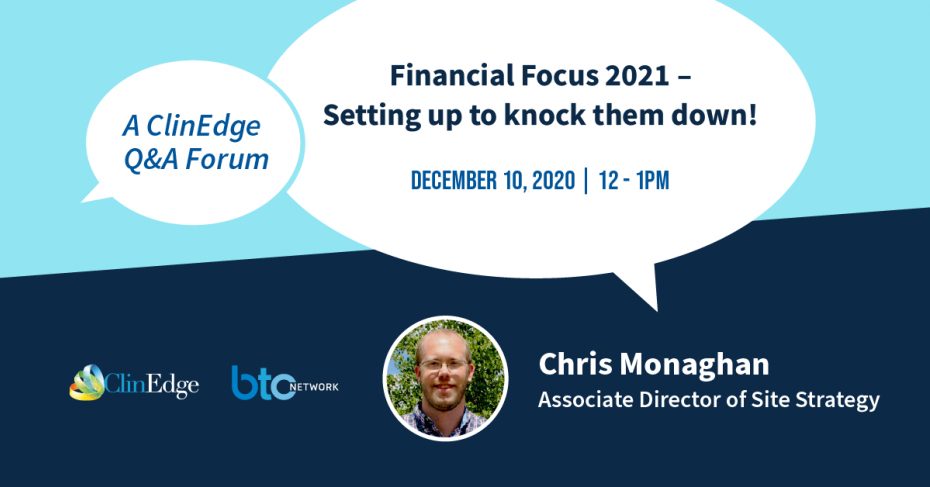 A ClinEdge Q&A Forum: Financial Focus 2021 – Setting up to knock them down!
Date: Dec 10, 2020 12:00 PM EST
Some sites are better at clinical trial financial management than others. In order to financially plan for 2021 effectively and intelligently, you need to be aware of everything that goes into running a trial.
Join our resident expert Chris Monaghan, Associate Director of Site Strategy and ask him the tough questions that will only help you maximize and increase your financial operations! Chris will present and go through a couple topics and then the floor is open for discussion! If you have financial questions and looking to set yourself up for success in 2021, block your calendar!
Topics of discussion include:
Topics of discussion include:
Cashflow Management
Sponsor/CRO Relationships
Pipeline Management
The Financial Services team at ClinEdge and BTC Network combine clinical experience with analytics to optimize your site's growth and financial success. Reserve your spot today!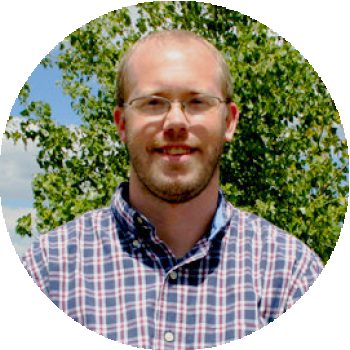 Chris is the Associate Director of BTC Network, ClinEdge & GuideStar Research. Previously, he worked as the Clinical Financial Manager of BTC Network where he managed site study financials and maximized site revenues through proper and thorough contract and budget negotiations. His background in finance as well as credit and collections enabled him to aggressively follow up on payments and ensure consistent cash flow to sites. He utilizes his current and previous skills to maximize profitability for his clients and establish new relationships within the field of clinical research. In his spare time, he enjoys spending time with his two daughters, working on his house, and traveling.