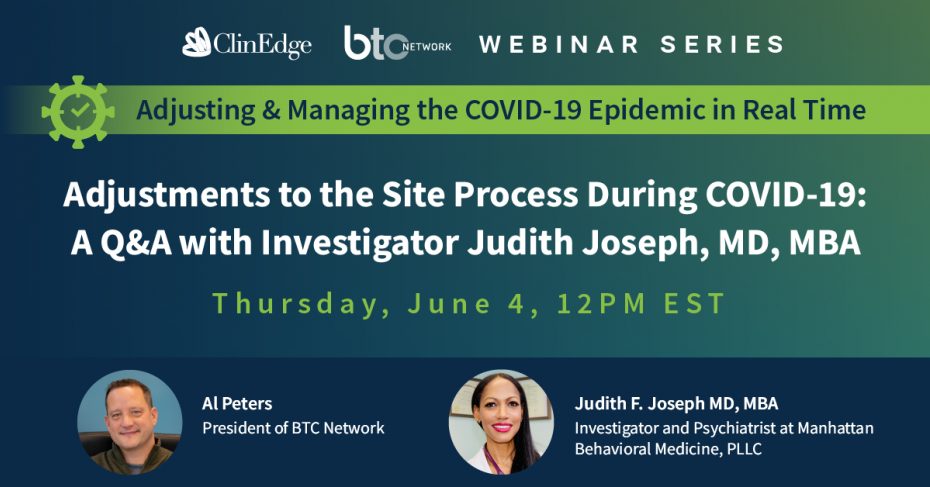 Date: Jun 4, 2020 12:00 PM EST
Join us for a Q&A webinar on Thursday, June 4. Al Peters, President of ClinEdge and BTC Network will interview Judith Joseph, MD, MBA, Investigator, Psychiatrist of Manhattan Behavioral Medicine. Al and Doctor Joseph will get into the weeds on how the site has been impacted by the pandemic, the overall adjustments to processes, patient safety, and managing remote patient visits.
Presenters: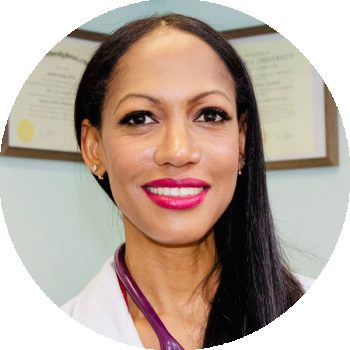 Principal Investigator at Manhattan Behavioral Medicine, is a pediatric and adult psychiatrist. Dr. Joseph has served as an investigator for over 60 clinical research trials for major pharmaceutical companies and integrated research organizations, including Eli Lilly, Otsuka, Lundbeck, Alkermes, Merck, and Sunovion Allergan, Forest, Pfizer, Axovant, Avanir, Takeda, Intracellular, Acadia, Janssen, Sage, Grunenthal, Shire & Supernus. Dr. Joseph is also a Bracket Certified Central Rater. Dr. Joseph's dedication to patient care comes first and foremost. Dr. Joseph founded Manhattan Behavioral Medicine in order to provide her patients with more treatment options to complex behavioral disorders.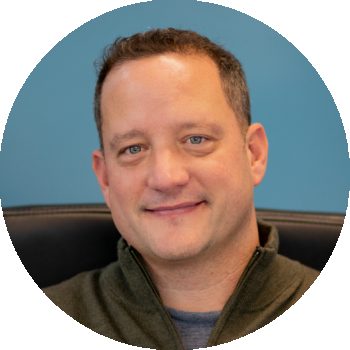 Al Peters has over 20 years of experience in the clinical research field. He is one of the founders of Beacon Clinical Research, LLC, a multi-specialty phase I-IV research facility in Massachusetts. His expertise is very useful when undergoing business development plans, site growth, marketing campaigns, handling, and study contract and budget negotiations. Al currently resides in Massachusetts with his wife and two young daughters.