The following Q&A was hosted by Christian Burns, President at Elligo, and Bonnie Segal, Co-Founder and President at Segal Trials.
Tell me about how your site is doing — are you fully open? Is everyone in the office?
Our site has a hybrid strategy. Before we went to shelter in place, we started to prepare by examining our studies across all our sites and our staff situation. Every decision we made was very strategic. We moved most of our staff to our inpatient site, which is a 29-bed unit, to manage the day by day. We are in fact busier there now than we were before the shelter-in-place mandate. Nevertheless, 40% of our studies went on hold and 33% of those are not restarting in June, although by then most of our staff will be back. We did not close our other sites, but we did adjust and reduce hours. Unfortunately, we had to furlough 9% of our staff and reduced hours for 19 employees. However, we are planning on increasing our staff again as studies reopen.
Specifically talking about the inpatient unit you just mentioned, has the pandemic caused any effects on studies you are running, or have you mostly seen synergies with studies for which you were already enrolling?
Most studies we had to pause were outpatient. We had only one inpatient study go on hold. And, since we had to stop any community outreach recruitment because of the pandemic, we shifted all our energy into more organic recruitment, specifically mining our database via email and text messages. For lead generation, we used Facebook and digital referrals. We communicated daily with our teams, pre-screeners, and physicians, ensuring we were all aware of our enrollment goals. All this contributed to exceeding them.
How did you adjust your recruitment strategy, content, and messaging during that time?
Our only adjustment early on was offering virtual pre-screening, thinking and anticipating that it might be a need. We advertised it, although very few people wanted to do it — most people wanted to get on the phone. The messaging itself did not change, except for how we started to center our communications around, for instance, Mental Health Month and Clinical Trials Day. This has made our community feel supported. We have also provided lots of resources and partnered with associations to promote mental health and safety precautions during the pandemic. Our audience have not necessarily asked us questions, but we felt it was important, and knowing our health and safety protocols has made them feel more comfortable.
So, patients preferred remote assessments over virtual ones?
We offered virtual pre-screening and even home visits, which we have been planning to add to our capabilities. However, we have not seen much interest during the pandemic. Our coordinators have been ready to go to homes, equipped with the required PPE and ensuring we adhere to all CDC safety precautions. We are still hitting the same revenue goals and the need has not been there; people continue to feel comfortable coming to the site. Nevertheless, looking at the future, this is the right time to ensure we have a model with a hybrid approach for the outpatient studies. After all, we do not know what the future holds in store.

From an inpatient perspective, have you noticed any concerns from new patients and caregivers about being in an inpatient or assisted-living facility during this pandemic?
None, from a patient perspective. We still have very long waiting lists of people interested in upcoming phase I studies. Not all of them require acute symptoms and many are recruiting stable populations, so a lot of them are very anxious to be in an inpatient facility. But, as I mentioned, we have enhanced procedures across the board and adhere to the CDC guidelines.
We did have concerns from some of our sponsors. In accordance with the request, we purchased COVID-19 diagnostic tests and implemented them for one of our phase I study clients. We had no issues—subjects were on board and implementation was easy.
Thinking ahead to when you reopen, if a patient were interested in a study, could you walk us through that conversation?
Calls are first handled through a call center. Any qualified leads are sent to our pre-screeners, who then determine whether the caller meets the criteria or not. Within that pre-screening, we have a questionnaire asking specific questions per the CDC about any kind of flu symptoms. After that, the process is nearly identical to our regular one. If the caller is selected, he or she is scheduled to visit a site with or without transportation. Our drivers wear masks and patients are asked to wear them multiple times before the day of their first visit. We ask again before they enter the vehicle and measure their temperature. If they are not using our transportation, we take their temperature before they exit their vehicle when they get to the site.
Do they still bring their caregivers?
It's accepted for trials that require it. However, for cases that do not require caregivers, we now have a "no accompaniment policy" to keep everybody safe. This is because, all too often, we have people who bring friends and/or family for CNS and even women's health studies.
To summarize this conversation so far regarding the patient experience at Segal Trials, you bring patients in for in-person assessments when required but will perform remote ones when not. Now, have any your varied intake roles experienced an upswing over others during this pandemic, so much that you have had to adjust roles?
We have seen an increase in online activity. People are contacting and responding to us via email much more often now. Incoming calls have significantly decreased, so we have fewer people in the call center. I had not mentioned this, but we are not allowing on-site pre-screens anymore; all pre-screening must be completed before coming to the site. It has been a big change to our operation.
There is still a lot of uncertainty around states reopening. With that in mind, have you seen any trends in CNS? Is there anything exciting or worrying around CNS trials starting this summer?
I tend to feel cautious. For instance, 33% of our studies were cancelled due to the lockdown, but I am cautiously excited about those studies opening up again. I am proud that we offer neuroscience studies and believe it's an invaluable care resource to our community. I think this type of resource is highly needed during this time and believe the number of behavioral health patients who don't have access to proper care is grossly underreported. There are people who don't have health insurance and use these studies to help them get a diagnostic. So, I am excited that we will have several trials running on every psychiatric disorder, but I am putting a lot of my time and effort into ensuring our patients and staff are safe by having the right policies and procedures.
Roles have been adjusting during this crisis. New roles are being developed and old roles are changing. As we think of a site with a hybrid study structure, is there anything in the short term that you would like to take advantage of as far as still delivering that behavioral care resource you mentioned?
We will change the old structure of our call center. Because of our neuroscience studies, I think we may need to raise the educational requirements to work there, though we have not yet decided that. I think we will also be going to patients' homes; this is a new way of thinking which will require a new position that is not for everybody.
Also, we have found that we can maintain the same level of profitability by taking on fewer studies and focusing more on those we already have. This has been a particular eye-opener for those of us involved in finance at Segal Trials. Accordingly, we will be more selective about our studies.
What are the contract and budget considerations you and your team keep watching?
Since March 2020 and the onset of the COVID-19 pandemic, 40% of enrolling studies were placed on hold. I started having daily meetings with my Operations and Human Resources teams; we would focus on the studies and on visits. Then, we started keeping weekly tabs on the impact and response of a few items. For instance:
Remote Monitoring Visits – We quickly decided to do only remote visits. They cost $500 per patient and would require more attention from the PI and the coordinator. As we made this change, 37% of our remote visits were approved, 32% are pending, and 31% were denied.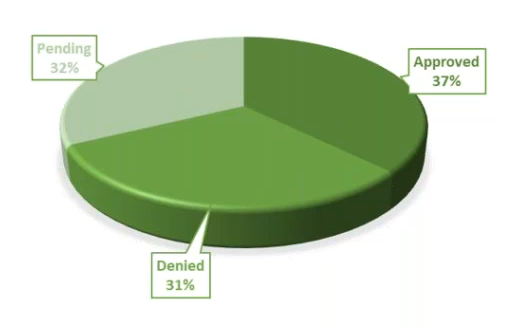 Source Data Verification – In order to allow for remote monitoring and the ability to verify source, site staff will need to scan source documents to a secure file hosting service in order to allow the CRAs access to the data, and for Sponsors secure portal entry. These cost $75 per patient visit. I think it is positive that 30% are willing to work with us on this and we will focus on growing that number.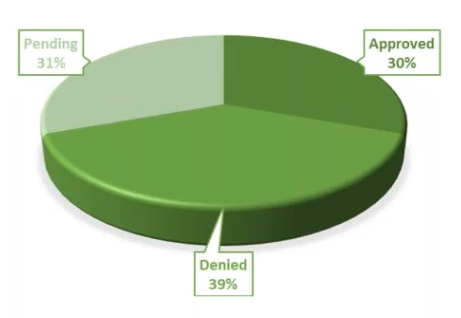 Remote Closeout Visits – These are conducted via telephone or video conference call using a secure network. We request a $1500 one-time fee; $770 is approved on average. Our approval rate has been 20% for these.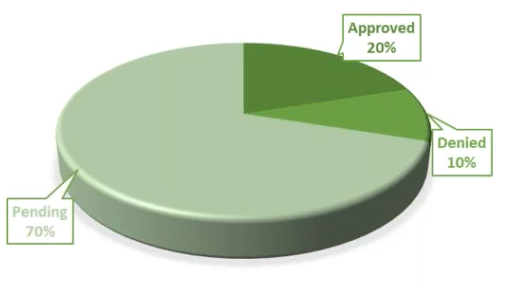 Remote Site Initiation Visits – Remote SIVs can be completed via teleconference or videoconference call. The SIV initiation meeting will include detailed review of the protocol, inclusion and/or review of specialized procedures such as diagnostic tests and software programs, direction for safe reporting of case report form, electronic CRF completion, and defining source documents and procedures. They involve a one-time $1000 fee and we have had a 22% approval rate for these.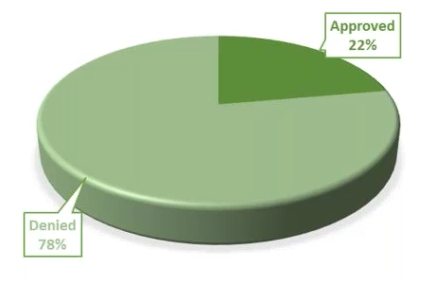 Remote Patient Safety Calls – Our staff can conduct teleconference or videoconference using secure connections in order to administer the efficacy measures required at each remote safety visit. These are $45 per patient safety call and have been approved on 28% of the cases. We conduct these calls to check in with test subjects and ensure they are doing well, which is important during these times. And everything within the call is documented.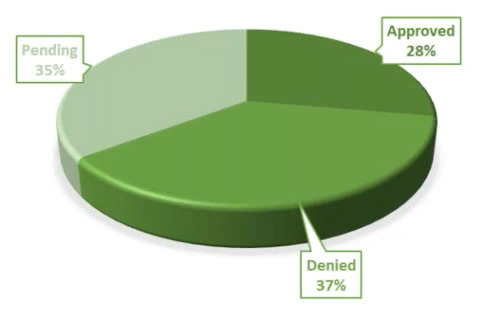 COVID-19 Testing Kits – Our site has implemented necessary precautions for the safety of our patients by providing COVID-19 testing kits. Implementation of these minimizes serious health risks for our patients and staff, while prioritizing necessary immediate medical treatment. The cost of the swab plus processing is $98.
Screen Failures Due to COVID-19 – 26% of enrolling studies had sponsors request that all patients currently in screening be screen failed immediately or were not allowed to roll over into long-term extension studies. These can be paid per contract term. Personal Protective Equipment – Our site will require subjects to undergo additional COVID-19 screening before visiting the site. Trial subjects will be informed of this requirement and sponsors might need to amend informed consents accordingly. Our site has implemented screening and safety procedures for study personnel who have physical contact with subjects during the trial. These procedures may include the use of protective garments during intake, examinations, or dosing. These additional precautions have been taken to prevent changes and affect trial design and outcomes. Staff has been instructed to follow appropriate infection control practices and use PPE at scheduled and unscheduled visits to prevent risk of exposure. There is either a pass-through or a flat-rate fee which averages $560 a month per study. We have seen 7% of studies approving the flat-rate fee and 26% approving the pass-through fee. The average cost of the PPE is: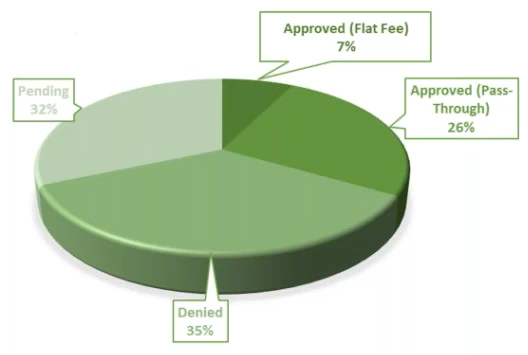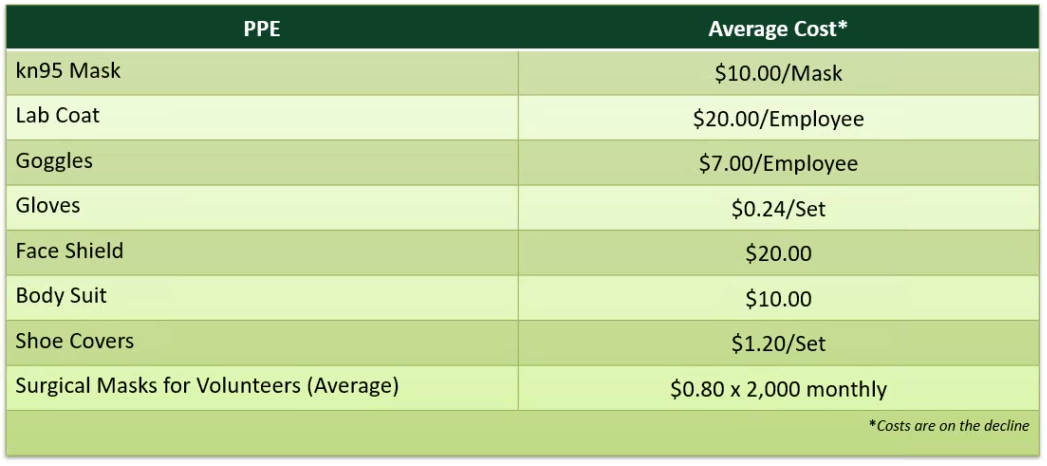 Enhanced Cleaning Supplies – Cleaning staff are required to clean and disinfect their work areas, including any frequently touched surfaces, throughout their workday to prevent exposure and minimize spread of COVID-19. Additional items, such as disposable gloves, diluter disinfectants, and at least 70% alcohol are required during the disinfecting process. The cost of this is pass-through and 27% of our studies have approved it.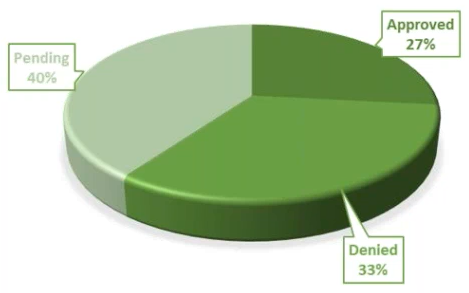 Retainage Release – It is of critical importance to communicate this to our CROs and sponsors. Given the unknowns of the pandemic trajectory and the extent of the impact the virus could have on site operations, study holds and delays, staffing needs and safety, and the increase in necessary precautions, we contacted all studies with outstanding retainages. This included those that were due and those that were not per the CTA. Getting up to speed once all of this is over will be difficult if the cash flow is not there.
Additional Considerations
Contract Payment Terms – Visits performed and all study-related expenses will be paid on a monthly basis and should be paid on within 30 days of sponsor's invoice receipt. These monthly payments will assist us with cash flow and eliminate any financial burden on our sites. Furthermore, they will ensure the stability and infrastructure of our sites.
Increased Overhead – Due to the COVID-19 pandemic, we have increased overhead expenses, including staffing agency fees incurred for business continuity purposes and increased IT support. Specifically, there is a 5% overhead to cover COVID-19 operational costs.
Advance Payment – These will make future decisions straightforward and minimize disruption to our research activities. They will also allow our sites to perform as usual in the event of any unexpected expenses, while maintaining contractual obligation to the sponsor and providing high-quality patient data. Normal costs expended with advance payments are administrative indirect costs and patient study expenses for activities and services that benefit the study, such as study-specific materials, staff, and consulting services. Advance payments will ensure the stability and infrastructure of sites, and cover the increased costs of site modifications and accommodations, such as short -term staff childcare and IT infrastructure.
This has been a great conversation. We did not get to hit budgets but, in general, we have been seeing some of the same situations. Let's now jump into questions from the audience.

Did you get reimbursement from sponsors for advertising virtual screens?
We were getting reimbursements for community outreach. I asked my team to contact clients who had provided prior approval or those who had not yet provided any, and explain to them with the success metrics we had. This provided proof that these tactics were working, which allowed us to be reimbursed for our digital marketing efforts.
How comfortable are sites with tools such as e-consent, e-source notes, and are there any suggestions in using telemedicine platforms?
We are looking into that as a potential business model. I think what is needed is all surmountable in order to execute, but we have not yet gotten there, though.
How did you manage COVID-19 within your inpatient facility?
We manage COVID-19 through daily health checks. We check the temperature of volunteers and soon staff before entering the facility, we maintain distancing rules in the building including patient rooms, use sneeze guards, PPE, and increased sanitization at every touch point.
Does your staff work at other facilities?
Yes
Have you had any SAEs due to positive COVID-19?

No SAEs due to positive COVID-19
How accommodating are the sites on having almost all virtual site visits including selection, initiation and remote monitoring visit?
100% accommodating
Which COVID-19 test are you using and where are you purchasing it? How do you like it?
We bought them from our local lab, Ecco Lab Group and they are $98 inclusive of processing. They have been reliable and take up to three days to provide results.
Other than McKesson, where do you recommend getting personal protective equipment from?
We bought our PPE from local vendors.
* This blog post is based on a webinar which took place on Thursday, May 14, 2020. You can access the recording here.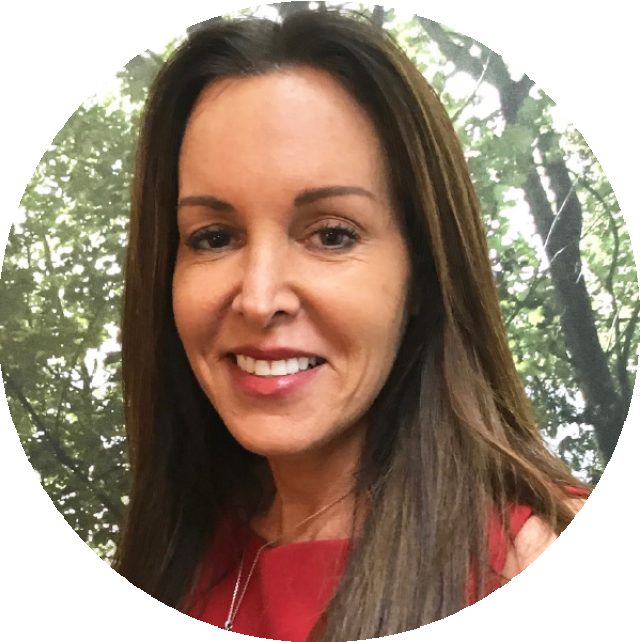 About Bonnie Segal
Bonnie Segal is the Co-Founder and President of Segal Trials. She also holds the position of President for each of the six affiliated site entities that Segal Trials represents. She has been in medical research for 18 years and leads Segal Trials' business development, operations and recruitment teams, as well as the company's community advocacy initiatives, staff engagement, and staff leadership programs. Bonnie has been a crucial part of the success of over 1,000 clinical trials conducted by the six affiliated site entities at nine research locations throughout South Florida and South Carolina.