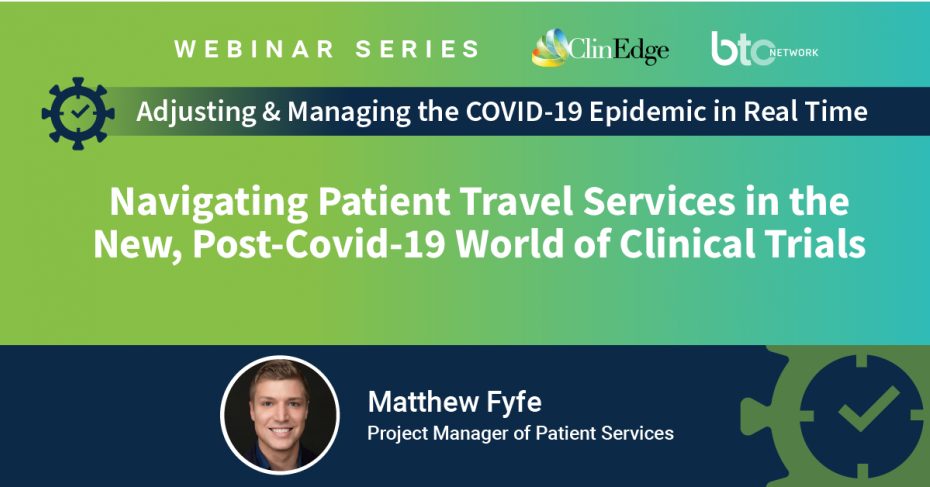 Date: Jul 30, 2020 12:00 PM EST
Facilitating a successful study in a post-COVID-19 world has added complexities. Sites and sponsors must overcome new obstacles on a patient's journey from study enrollment to study completion. Through these uncertain times, stakeholders are altering their patient and caregiver travel services in order to navigate this "new world" of clinical trials. This webinar will explore some of the ways that sponsors and sites can enhance their patient service offerings at various study intervals to bolster patient engagement and maintain strong retention levels.
By attending this webinar, you will:
Learn how to adapt to the "new world" of clinical trials through the modification of traditional patient services, such as patient travel
Learn how to navigate around potential obstacles facing patients at various study intervals
Examine the patient journey from study enrollment to study completion
Receive advice on how to evolve your current service offerings to enhance patient engagement and retention throughout your study
Learn how to diversify services offered to patients and caregivers in a post-COVID-19 world
Presenter: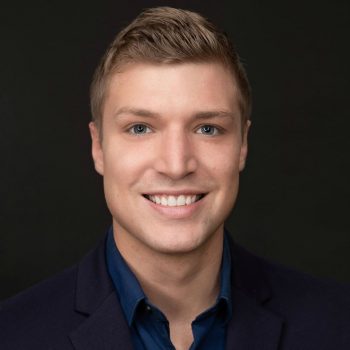 Matthew Fyfe is a Project Manager of Patient Services at ClinEdge. He holds a master's degree in Healthcare Management, a bachelor of science in Communication Sciences and Disorders, and a bachelor of arts in Spanish from the University of Massachusetts. Prior to joining ClinEdge, Matthew first worked as a bilingual speech therapist for individuals with moderate to severe disabilities and then he became a Healthcare Administrator. Now a Project Manager at ClinEdge, Matthew enjoys supporting organizations who are developing treatments that will ultimately benefit the vulnerable population of individuals he once served. Additionally, Matthew is a real estate agent specializing in residential and commercial sales in the greater Boston area.