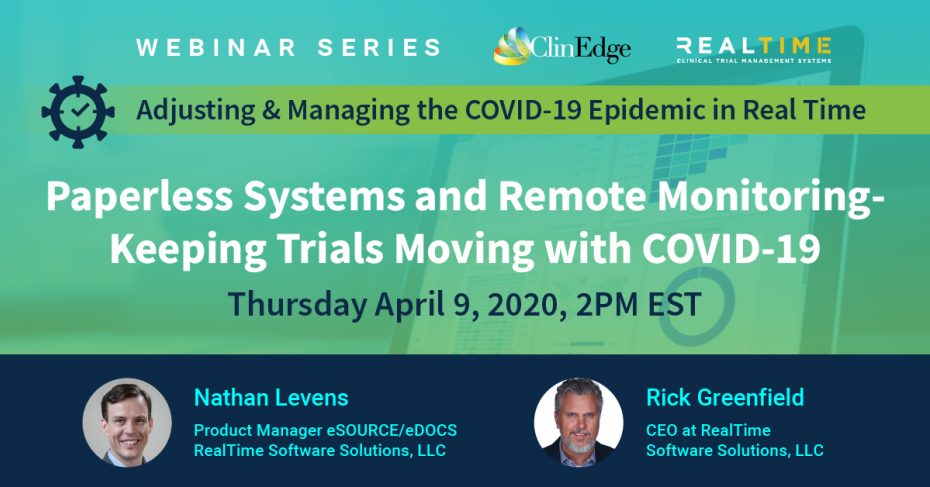 Date: Apr 9, 2020 2:00 PM EST
With all the new challenges presented by COVID-19, paperless site systems offer remote monitoring to keep clinical trials moving and provide visibility of data and documents when on-site monitoring is not available. This webinar provided insights into how sites, sponsors, and CROs are rapidly adopting online systems to maintain an efficient and compliant process for data monitoring.
Topics included:
Current challenges for sites and the monitoring process
Options for paperless trials and the future of clinical trial technology
How to implement paperless trials at the site
How sponsors/CROs can facilitate remote monitoring for current paper-based trials
Part 11 Compliance and audit-readiness
Access the webinar slide deck here.
Presenters:
Nathan Levens, Product Manager for RealTime-eDOCS and RealTime-eSOURCE, has over 12 years of clinical research experience and spent over 4 years as the Quality Assurance Manager for one of the largest multi-specialty, phase 1-4 research sites in the US. Nathan has a deep understanding of research site processes and regulatory compliance challenges that shape our industry. He now teaches sites how to transition from paper-based regulatory and source documentation processes to electronic solutions, such as RealTime-eDOCS and RealTime-eSOURCE, to boost efficiency, drive compliance, and improve collaboration between sites and sponsors.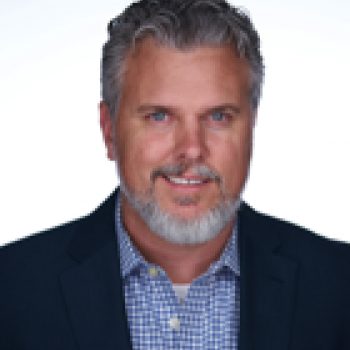 Rick Greenfield, BBA-IS has over 19 years' experience in clinical research. Rick helped to build one of the largest multi-specialty phase 1-4 research centers in the US, managed and owned a boutique CRO, and founded the leading software company, RealTime Software Solutions, LLC, specializing in global Clinical Trial Management Systems (CTMS) for Site, Sponsors and CROs. Rick helps to inspire the RealTime Team to leverage leading software concepts that deliver exceptional solutions and workflows around the world. RealTime is the leader of paperless systems such as eSOURCE and eDOCS that provide the best of compliance, efficiency and visibility for all stakeholders of the clinical trials process.