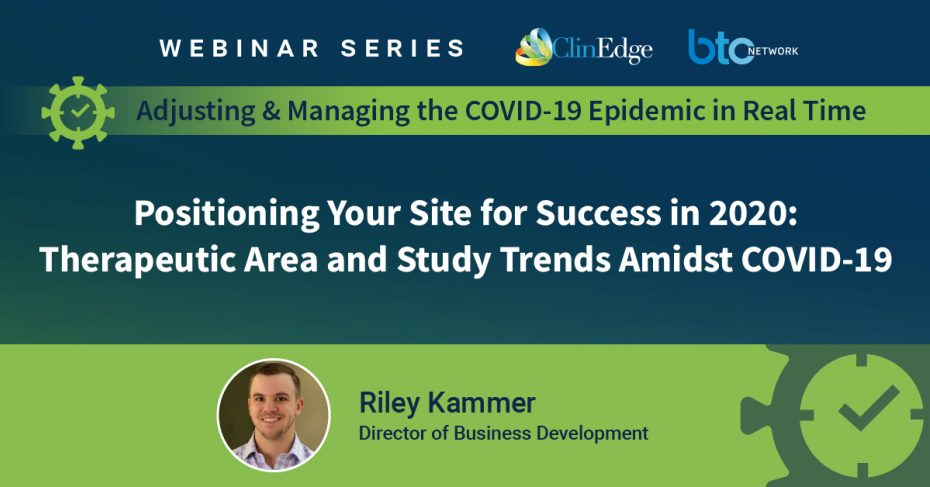 This webinar was recorded on June 11, 2020.
Description: This webinar will focus on therapeutic and study trends stemming from this year's events, what to expect for the remainder of the year, and how to position your site for success. We will be taking a deep dive into the factors that incentivize R&D and top therapeutic areas as they relate to the impact of COVID-19 so far. From there, we will be delving into likely scenarios based on the "new normal" and how to successfully navigate them during the remainder of 2020 and beyond.
During this webinar, we will:
Discuss the factors that incentivize R&D and their impact on the current landscape
Dissect the therapeutic area landscape and the consequences of COVID-19 on R&D
Review operational considerations for success in 2020 and beyond
Download slides here.
Presenters: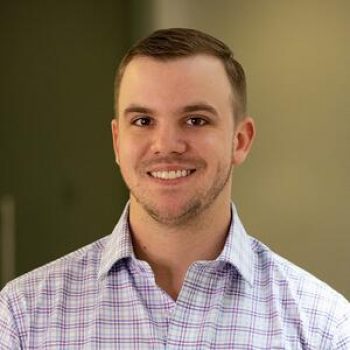 Riley works with both sites and sponsors/CROs in a variety of capacities to optimize and streamline key processes for improved operational efficiencies. "My position is most rewarding when our site clients are awarded competitive studies in high interest indications."