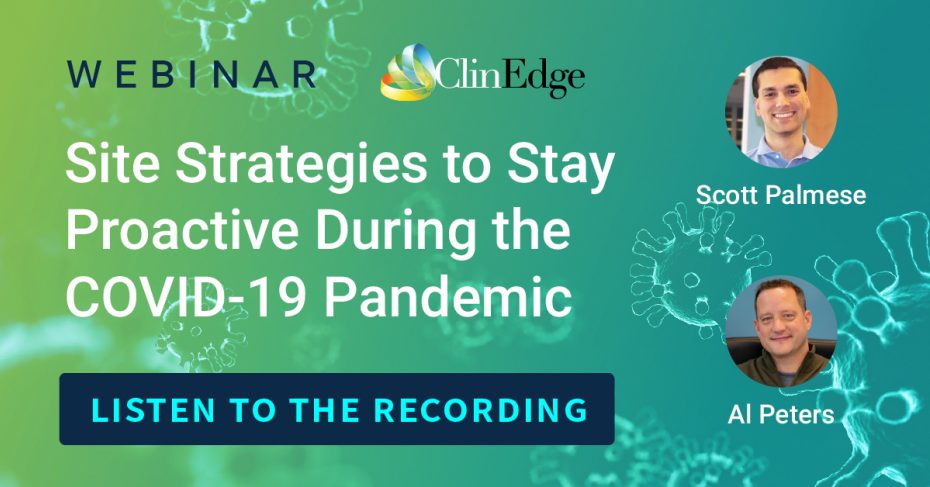 Date: Mar 19, 2020 12:00 AM EST
All of us are working through an uncertain time as we try to navigate what the COVID-19 pandemic will mean for our industry. At the site level, we are already feeling the effects – sponsor visits postponed, patients not wanting to come into the office, and a general fear of "what's next". This week, we collected feedback from all of you regarding the specific impacts of COVID-19 on your organizations. In this special webinar for ClinEdge and BTC Network clients, Scott Palmese and Al Peters reviewed topics related to our current situation and how to be proactive in how we respond as an industry. Topics included:
Feedback collected from this week's survey regarding COVID-19 impact on ClinEdge and BTC Network sites
Impacts we are seeing in the industry from COVID-19
Guidance for sites and patients regarding how to be healthy and safe during this time
Potential responses for the industry to continue pushing clinical research forward during the COVID-19 pandemic
How ClinEdge and BTC Network can help – our plan to be side by side with our sites during this troubled time
If you would like to review the slides from the webinar you can access the slide deck here.
Presenters: