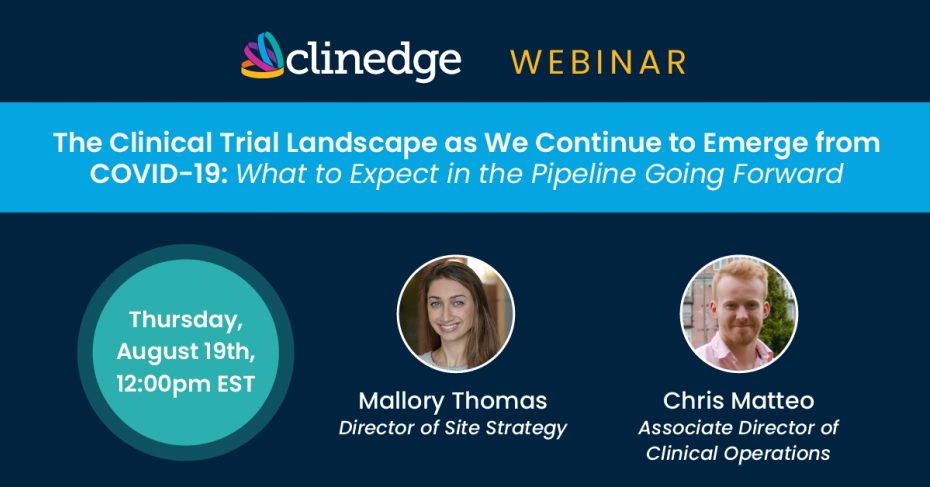 The Clinical Trial Landscape as We Continue to Emerge from COVID-19: What to Expect in the Pipeline Going Forward
Aug 19, 2021 12:00 PM EST
While it is no secret that COVID-19 dominated pharma and research in 2020, how will the overarching pipeline in 2021 be impacted as the virus is brought under control?
Join us as we discuss the remainder of the COVID-19 pipeline and what is still to be accomplished going forward as we move forward from the development of the cornerstone COVID vaccines already being distributed. In addition, we will review how COVID is continuing to impact other developments in the pharma world that span multiple therapeutic areas and drug platforms. Understanding emerging trends such as gene and cell therapy, precision medicine, as well as delving into impacts of approved and almost-approved drugs in saturated therapeutic areas such as neurology and dermatology, will help position sites for a successful 2H 2021 and 2022 as the market continues to normalize post-COVID. What does a site need to do to adapt to these trends and ensure from a staffing, procedural, and overall strategy perspective they will thrive?
Learning Objectives:
Learn what to expect to see in the pipeline the remainder of 2021, into 2022, and going forward
Discover the therapeutic area trends as we emerge from COVID-19
Understand how developments as a result of COVID-19 will impact the global pipeline
Learn how your site will need to adapt to stay busy and be awarded trials
Presenters:
Mallory Thomas is the Director of Site Strategy at ClinEdge, where she helps to increase business and improve operations for clinical research sites while working to oversee the Network team and their ability to meet and exceed their site's expectations.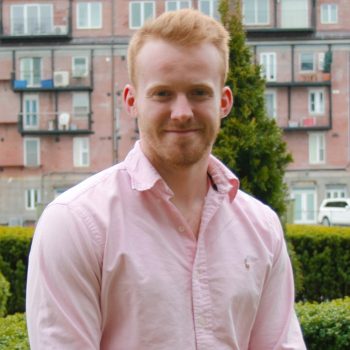 Chris Matteo works as Associate Director of Clinical Operations at ClinEdge to maximize the business development potential, strategy and growth of Network site clients. "My favorite part of my job is addressing the challenges that are characteristic of my position, both as an account manager and as a business development specialist."
Get Your Copy Now