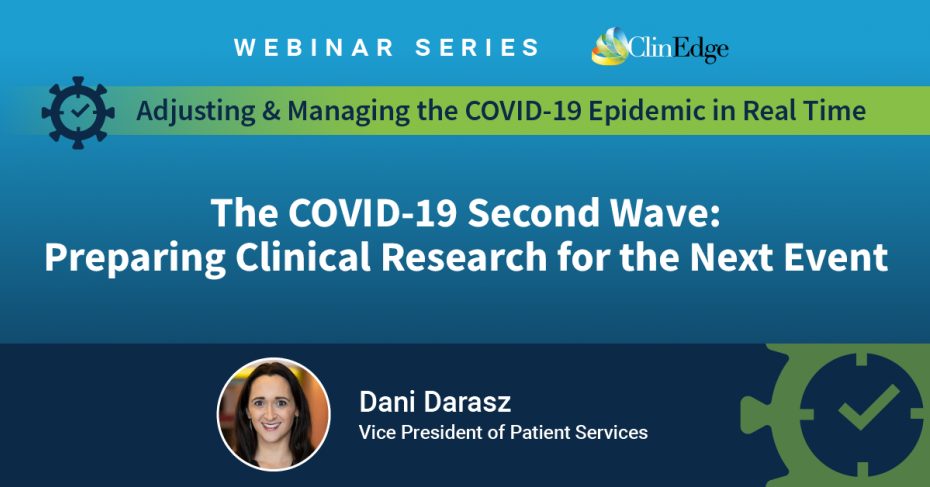 Date: Jun 25, 2020 2:41 PM EST
History shows that pandemics have more than one wave. Based on historical data, COVID-19 will probably be no different. It is highly likely for a second wave of the pandemic to once again bring spikes of cases and deaths, as has been the case with various other pandemics from the past. Therefore, the question we must ask ourselves is, what have we learned and what can we do to be better prepared for another wave? This webinar will cover a high-level look at historical pandemics as they relate to COVID-19 as well as ideas on how we can prepare for the likely second wave.
In this webinar recording, you will:
Review similarities between past pandemics and COVID-19
Learn how to identify what we have learned and apply it to the future
Garner ideas on how to best prepare for a second wave
Presenter: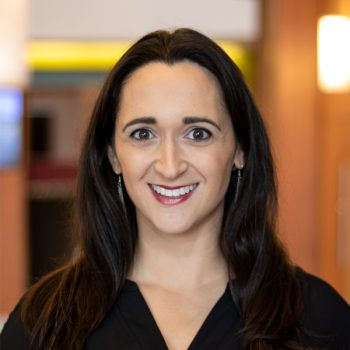 Dani Darasz is Vice President of Patient Services at ClinEdge. She is responsible for the company's diversified array of sponsor and CRO-facing services, including rare disease patient recruitment initiatives, study branding and advertising campaigns, national and local outreach campaigns, and patient pre-screening and enrollment. Ms. Darasz's extensive leadership experience includes creating and implementing core strategies that drive business results. She formerly held roles of progressive responsibility at DrugDev and served as a Research Assistant at Harvard Medical School's VA Boston Healthcare System. Ms. Darasz holds a Master's Degree in Public Health in Epidemiology from East Tennessee State University and a Bachelor of Science in Communication from the University of Tennessee.