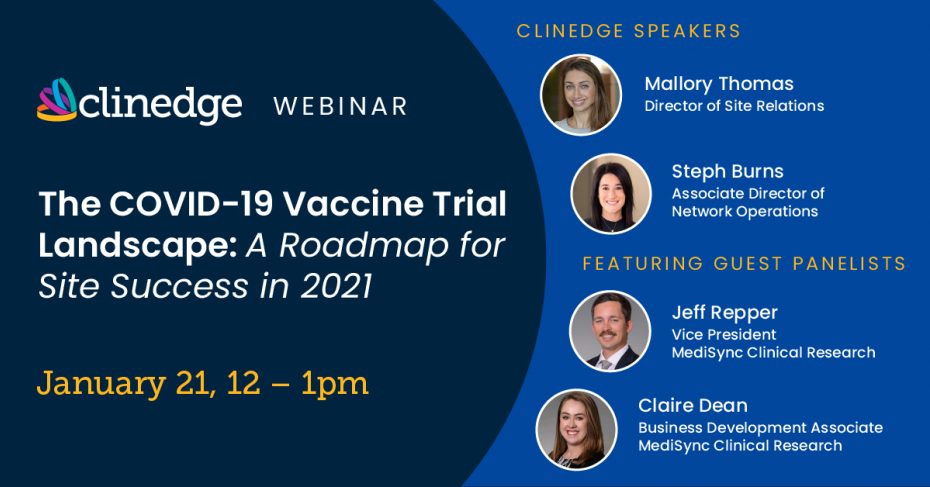 The COVID-19 Vaccine Trial Landscape: A Roadmap for Site Success in 2021
Date: Jan 21, 2021 12:00 AM EST
Trends in research & development suggest that COVID-19 trials will continue to occupy a large percentage of the study pipeline throughout 2021. Fortunately, many sites have found ways to thrive and adapt in this uncertain atmosphere through involvement in COVID-19 vaccine, treatment, and prevention studies.
Join this webinar as we discuss mitigation strategies to execute on these studies to ensure a robust, stable pipeline in 2021. We will also get insights from a leading site partner who is directly involved in COVID-19 vaccine trials and understands firsthand how to break into them, as they have proven to be competitive studies to land.
By attending this webinar, you will:
Learn what is required at the site level to gain involvement in upcoming COVID-19 studies
Examine the upcoming COVID-19 landscape and how it will impact the study pipeline in 2021
Gain insight to develop strategic ways to get involved in COVID-19 vaccine trials even if your site is vaccine-inexperienced
Listen to sites discuss their firsthand experience with COVID-19 vaccine and treatment trials including logistical & safety considerations
About the Speakers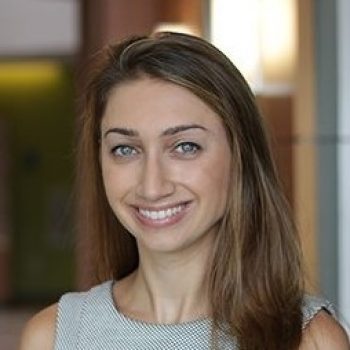 Mallory Thomas is the Director of Site Relations at ClinEdge, where she helps to increase business and improve operations for clinical research sites while also streamlining the study startup process for sponsors and CROs.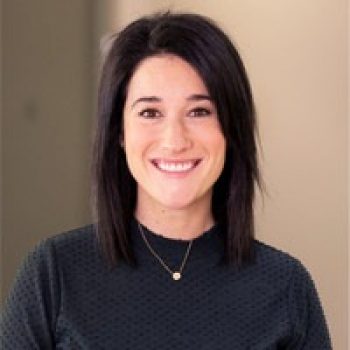 Steph Burns is Associate Director of Network Operations who works directly with sites within the ClinEdge Network. She is responsible for ensuring pipeline generation for site clients as well as pursuing business development opportunities through our CRO and sponsor partners.
Guest Panelists