Fully enrolled clinical trials.
The Goes Direct® approach helps trial sponsors and CROs conduct more efficient and cost-effective trials, accelerating new products to market. We use IntElligo Research Stack™ technology to search electronic health records for physician practices with patients that match your study criteria. Then, we prepare sites to conduct clinical research by providing infrastructure, technology and expertise and designating them as Research Ready study sites.
Our hands-on operating model diversifies your patient pools and improves patient recruitment and retention by offering research to those who wouldn't otherwise be able to participate. With knowledgeable study coordinators at each study site, you will benefit from improved site communication and efficiency, saving you time and resources across your drug development program.
Take products to market faster
Improve patient recruitment, randomization and retention
Access data from a diversified patient pool
Develop relationships with practicing physicians
Notes From Our Network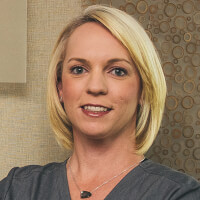 "I think having Elligo in the office has made the difference of me deciding personally to participate … because it takes a large majority of the responsibility off of me. It seems overwhelming and daunting to a physician who's never had a background in research to try and take that on and offer it. Where do you start? They take care of all the research requirements and I just have to be the medical provider that I know how to be."