We bring clinical research direct to clinical health care.
At Elligo, we are redefining conventional patient recruitment to bridge the gap between clinical research and clinical health care. Our Goes Direct® approach helps solve patient access challenges by enabling clinical research as a care option in physician practices that do not currently have the infrastructure to conduct trials.
Not only does this approach bring state-of-the-art treatment options closer to patients, but it increases revenue by keeping patients under the care of their trusted physician. It also diversifies the patient pool and increases patient recruitment and retention for study sponsors and CROs.
Physicians
Easily conduct clinical research
Focus on patient care
Keep patients in your office
Eliminate additional infrastructure costs
Patients
Receive state-of-the-art treatment
Continue care with your trusted physician
Receive care closer to home
Contribute to the health of future generations
Sponsors & CROs
Take products to market faster
Improve patient recruitment, randomization and retention
Access data from a diversified patient pool
Develop relationships with practicing physicians
Changing the Paradigm
Engaging the 97%
Conventional patient recruitment methods use traditional approaches like targeted social media and local newspaper, radio and billboard ads to advertise to patients near existing central research sites. But these tactics only engage about three percent of the population for participation in clinical research.
Our Goes Direct® approach expands access to the remaining 97 percent by using electronic health records to help physicians bring research as a care option direct to their patients.
The Goes Direct® Approach
Expanding clinical research opportunities.
Our focus is helping patients live happier, healthier lives through the benefits of clinical research as care. That's why we developed the Goes Direct® approach, which provides the infrastructure, technology and expertise necessary to expand clinical research opportunities beyond central research sites.
Match Practices to a Trial or Therapeutic Area Using EHR Data
Elligo uses study criteria like therapeutic specialty, patient pool demographics and office location to search electronic health records and connect practices with upcoming clinical trial opportunities.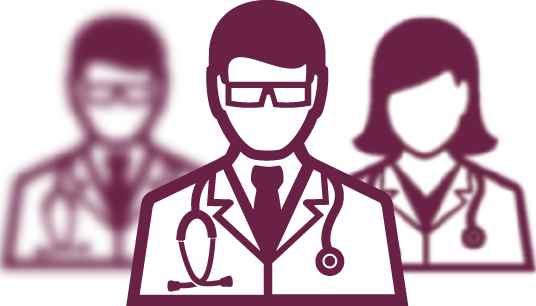 Determine Practice Interest and Study Fit
When a practice is a match for a study protocol, we discuss the opportunity with them in more detail. If the practice decides to pursue the study, our study coordinator arranges the pre-study qualification visit with the sponsor.
Designate Practice a Research Ready Study Site
Before beginning a study, Elligo provides the resources — infrastructure, technology and expertise — necessary to conduct the trial and designates the medical practice a Research Ready study site.
Identify Patients Using IntElligo Research Stack™ Technology
Using the IntElligo platform, Elligo identifies qualified patients at the study site and encourages the physician to consider presenting the study opportunity. Patients confer with their trusted physician to decide whether to participate in the trial.
Enroll Patients Participating in the Trial
Patients interested in a study are introduced to the Elligo study coordinator and, if qualified, are asked to consent to the trial. Elligo's study coordinator then becomes a partner in each patient's care, taking the management burden off the physician by taking care of the details — including scheduling visits, processing paperwork, and handling data collection, regulatory compliance and sponsor communication.
Provide Trial Sponsors & CROs With Real Data From Real Patients
We help trial sponsors and CROs conduct more efficient and cost-effective trials, accelerating new products to market. Our hands-on operating model and access to known patients through their physicians ensures the Goes Direct® approach saves sponsors and CROs time and resources. Not only does it diversify patient pools, it also improves patient recruitment and retention.
Notes From Our Network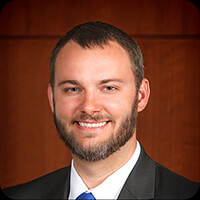 "We would not be doing research if it weren't for Elligo — no one in our group has ever done it before. Elligo takes care of everything from identifying patients for a study to completing the paperwork."

"Everything we need to participate in this research — from file cabinet to freezer — has been provided by the study."